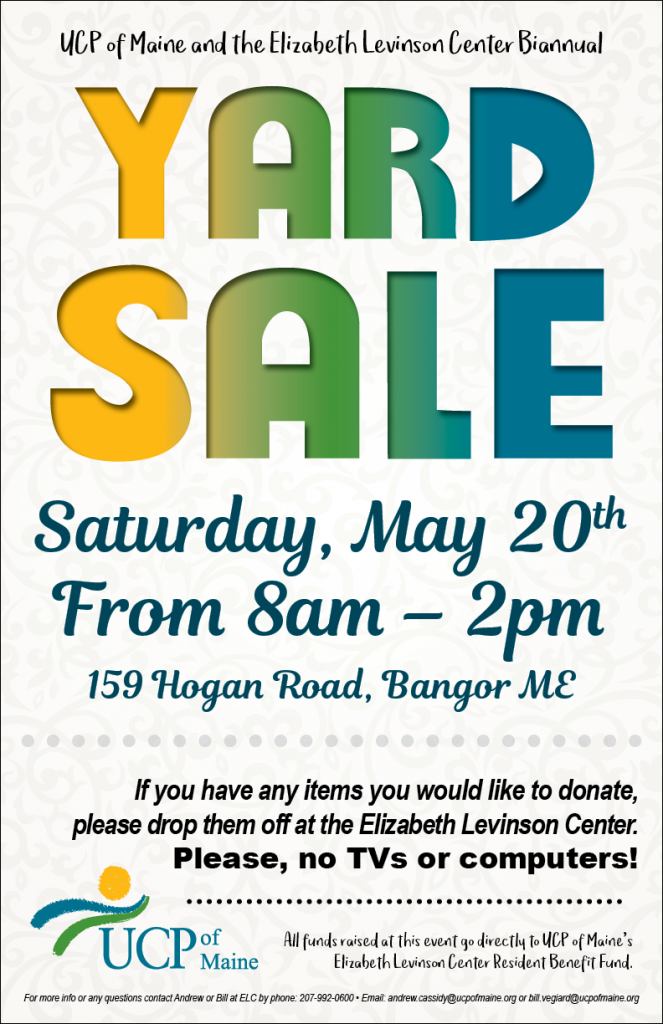 On Saturday, May 20, 2017 from 8am to 2pm UCP of Maine's Elizabeth Levinson Center will hold its
biannual yard sale at 159 Hogan Road in Bangor. Andrew Cassidy, Director of Long Term Care Services for UCP of
Maine and administrator for the Elizabeth Levinson Center, recently shared "We are looking very forward to our
biannual yard sale. If any member of the community has any items they would like to donate, you may drop them
off at the Elizabeth Levinson Center or contact Andrew Cassidy or Bill Vegiard at 207-992-0600 or by email at
andrew.cassidy@ucpofmaine.org or bill.vegiard@ucpofmaine.org, please no televisions or computers. Along with
the yard sale we will also be doing a bake sale at the same time. All of the proceeds from this event will benefit
UCP of Maine's Elizabeth Levinson Center resident benefit fund.