The Davis family had this to say about their appreciation on nominating Hadley to receive this award:
Dear UCP,
Thank you so much for selecting Hadley to be a recipient of the Bellows Fund. We used the funds to purchase an iPad.
Hadley is five years old and has Down Syndrome. The iPad has already allowed her access to many helpful educational and "special needs" applications. She is learning and having fun!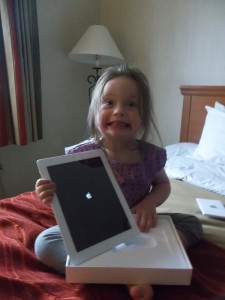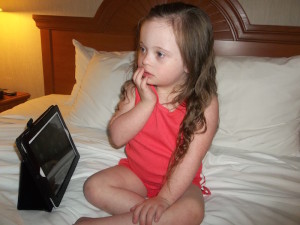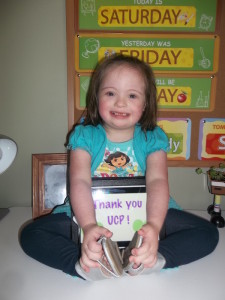 The use of her iPad has cut out the frustration of trying to use a computer and mouse and needing someone to complete tasks for her. The touch screen has afforded her a new way to communicate, learn, and gain independence. The opportunity to learn using "new" technology will help her to advance and also find a common ground with those around her.
We are grateful to your organization for considering Hadley for such a wonderful gift. Thank you again, not only for the assistance you provided for her, but for the assist
ance you provide to so many others. Your service is invaluable.
-Shawn, Charlsey, and Hadley Davis