Special Events
UCP of Maine is proud to host various events in the community and could not do so without the generous help and support of local businesses and individuals. All proceeds from these events help UCP of Maine to continue to offer the much needed programs for people with disabilities.
---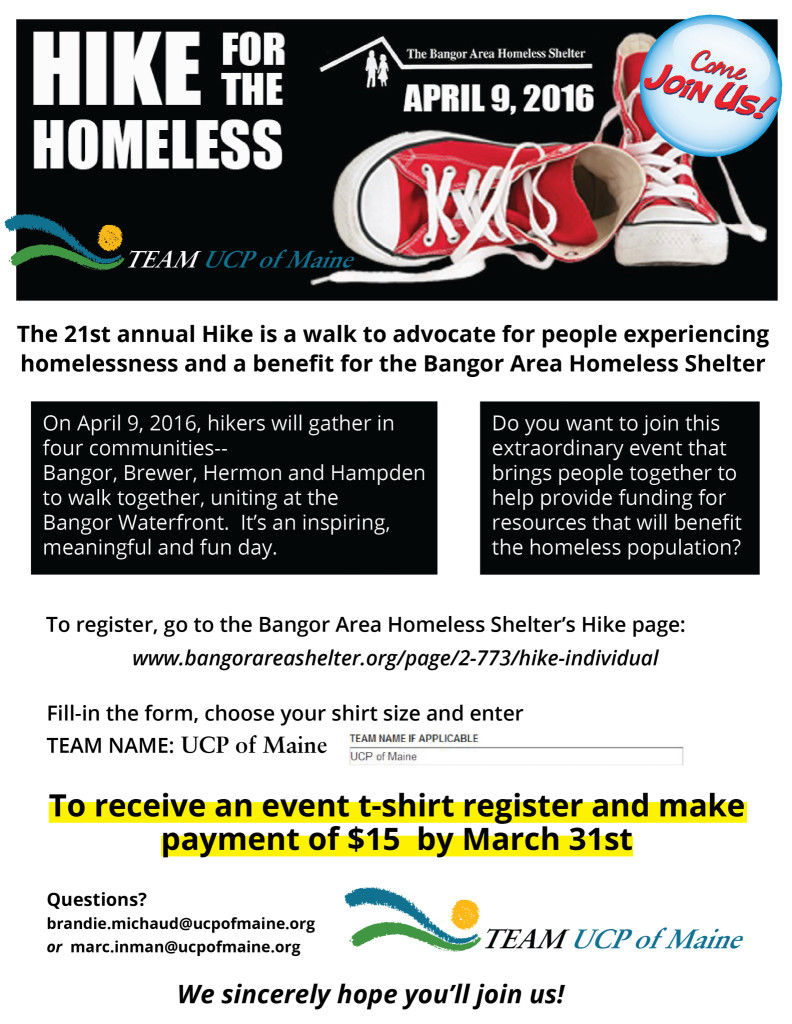 ---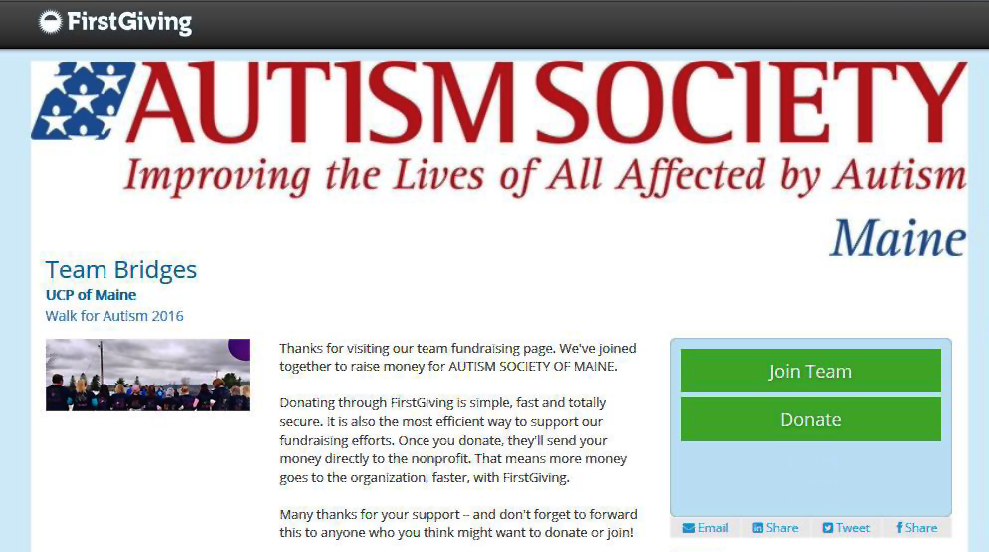 Team Bridges from UCP of Maine is joining the Walk for Autism 2016
Join team Bridges for the Autism Walk & send the link to people who might want to walk with us! We will have a t-shirt decorating event as we do every year prior to the walk. It doesn't cost anything to join, but you have to be registered to get a t-shirt from the event (the autism shirt, not the ones we make & wear). Also, they count the numbers and report on them – we had a bunch of people come walk last year who didn't register, so they weren't reported in the numbers for us or the walk.
THANK YOU FOR YOUR PARTICIPATION: https://www.firstgiving.com/team/317749
---

---
 Team Bridges from UCP of Maine took part in the April 26, 2015 – Walk for Autism